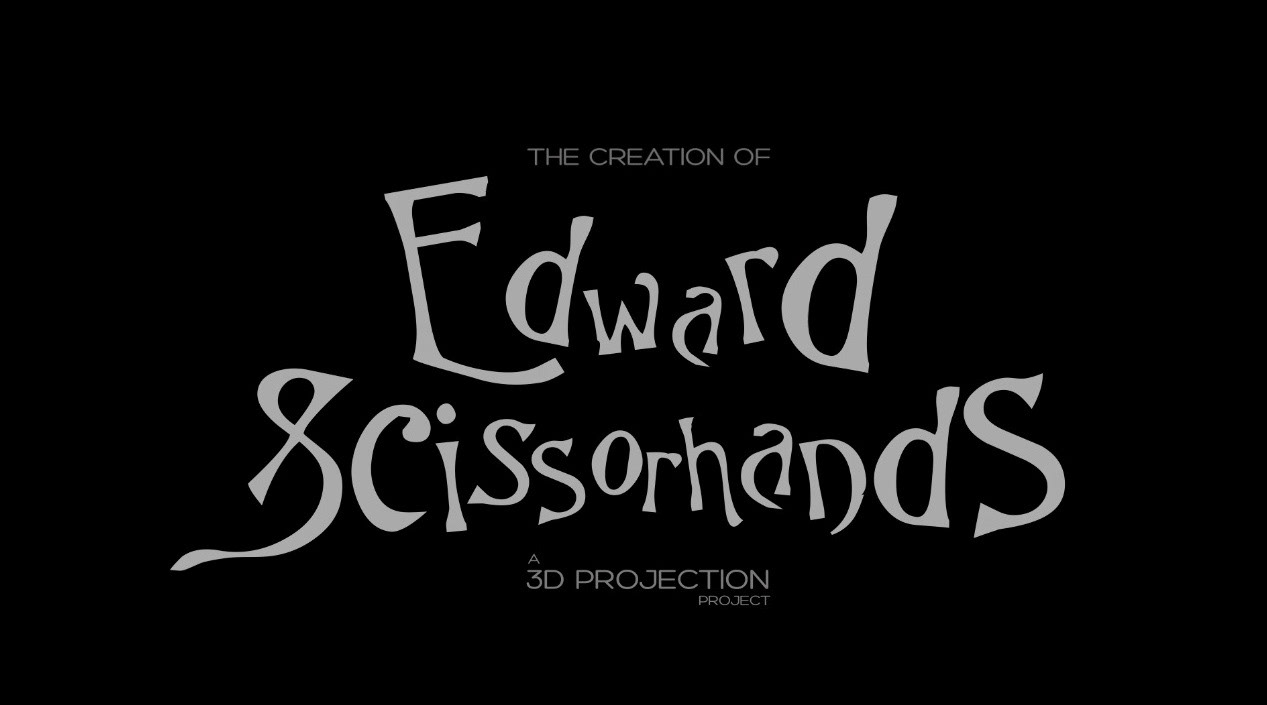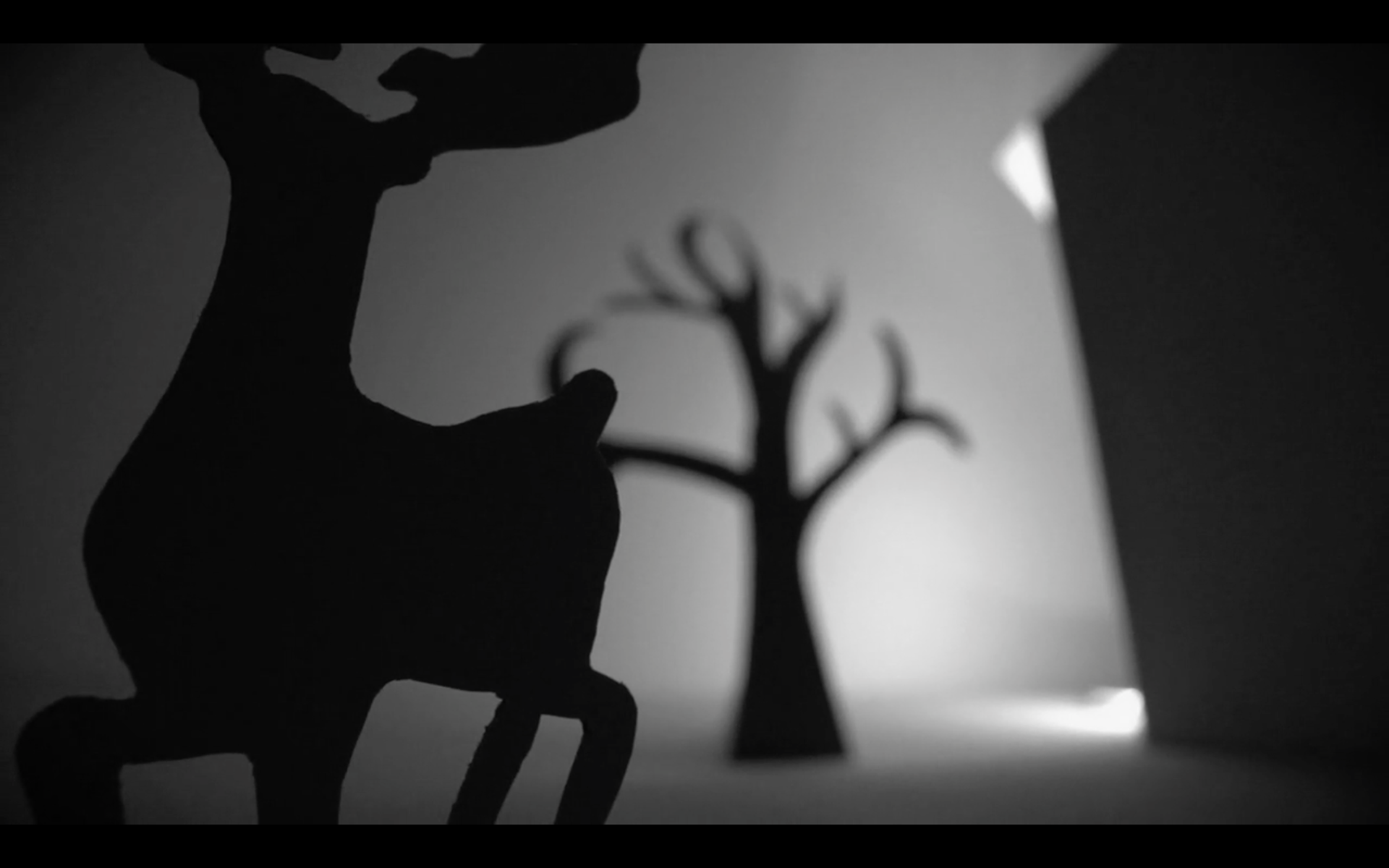 For college, our Video II module team project allowed us to create a 3D projection, myself and team member John O'Dwyer after alot of other ideas decided to create a narrative 3D projection project. We picked the scenes from the creation of Edward Scissorhands from the movie, as those scenes have great imagery that we believed would translate really well into silhouttes.
We firstly built and set up our scene, we then hooked up and projected Photoshop onto our scene, with this we set up a new file  that was the same size as the resolution of our projector then drew shapes of the different surfaces of our house. 
Element that needed to be animated  for our projection were made in Illustrator, then brought into Flash to be animated. These animation were then exported as a PNG sequence and imported into After Effects, where all the small animation were furthur animated in the program. 
We then filmed the video that we needed for the projection of Mark acting as Edward, this was then brought into After Effects to turn into a silhoutted video.
Once this was done we put all the different elements that we created together in After Effects, we added them into a new compoition with the shapes of the house that we made using Photoshop, and lined them up in a 3D space to make them fit as well as we could, other elements that were built in Illustrator were also added like the roof, the windows and door. We then  added a bird animation in the background to give it more depth and audio to bring it all together. 
We hope you enjoy it, and thanks for viewing!